Just thought i'd share a few things I am lusting over this year. I get my student loan next week, which means I have to treat myself of course!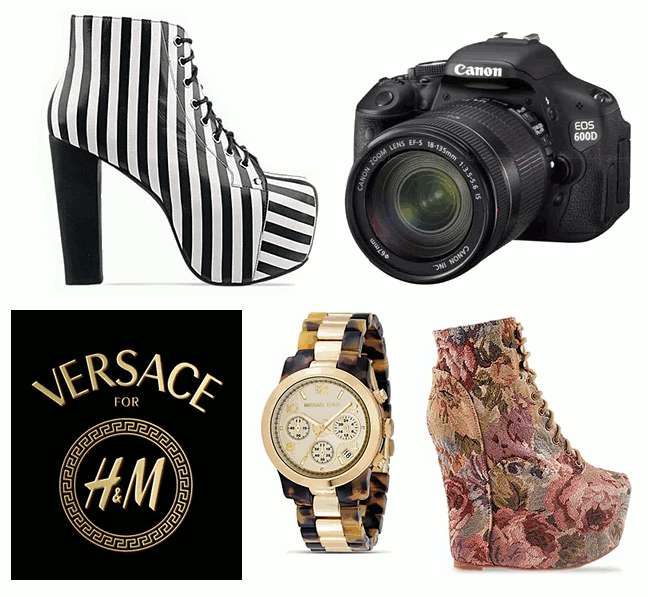 Clockwise from left:
1. JC Lita black and white stripe - because i'm obsessed with stripes.
2. Canon 600D - my 400D is passed its best now, poor little things running a bit slow, he's getting old.
3. JC Damsel tapestry - literally perfection, must have, always sold out though :(
4. Michael Kors watch - I think the picture speaks for itself.
5. Versace for H&M S/S12 - it comes in perfect timing with my loan. I'll definitely be snapping up a few bits!
What's on your wishlist this year? Any of the above?