Monday 18 April 2011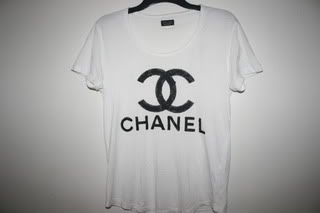 Posted by

LULUTRIXABELLE
16 comments

Sunday 17 April 2011
Getting used to getting up at 6.30am every Sunday morning to go to the bootsale - because you gotta be early to get all the good stuff! Went this morning to my local one and got SO much amazing stuff - lots of Topshop, All Saints, clothes for me, clothes to sell, a gorg new coat and a vintage leather jacket, all for silly prices like 50p each!
River Island mesh vest with studs, £1
Hollister cardigan & jumper 50p each, Abercrombie jumper £1
Zara & All Saints tops, about 50p each
Various tops, about 50p each
Zara playsuit, maxi dress & stripey dress, Mexx cardigan, about 50p each
Topshop coat, LOVE THIS! £3
Levi's to cut into shorts, £1.50
Reiss cardigan, £2
Topshop zip dress, £1
Vintage leather jacket, about 50p in a bundle of things.
Elle Macpherson babydoll, also in a bundle, about 50p
Various vintage badges and things, £2
Zara blouse, Juicy Couture shirt dress, topshop top, 50p each
And these came in the post a couple of days ago, the cutest vintage leather shorts. £13.50, Ebay.
I'm so happy with my bits! And my new wardrobe arrives tomorrow (my second one!) so I can't wait to get organised, clear out my wardrobe and sort through everything, sell lots of things and tidy it all up.
Posted by

LULUTRIXABELLE
3 comments

Wednesday 13 April 2011
Posted by

LULUTRIXABELLE
4 comments

Hello...To no one that is reading. My name is Lucy, i'm 18 years old and live in Hertfordshire, England. I have decided to focus more on Blogspot than Tumblr - I want to take my blogging journey onwards and upwards. I'm hoping people here are a bit more mature, friendlier and less bitchy! I plan to post mostly photos of the things I do, places I go, bargains I find in charity shops, photos I take, tutorials on customising clothes, all that sort of thing. Much more personal than my Tumblr blog. So hi :) Please take the time to check back every now and then, I hope you like my new blog.
xx
Posted by

LULUTRIXABELLE
7 comments