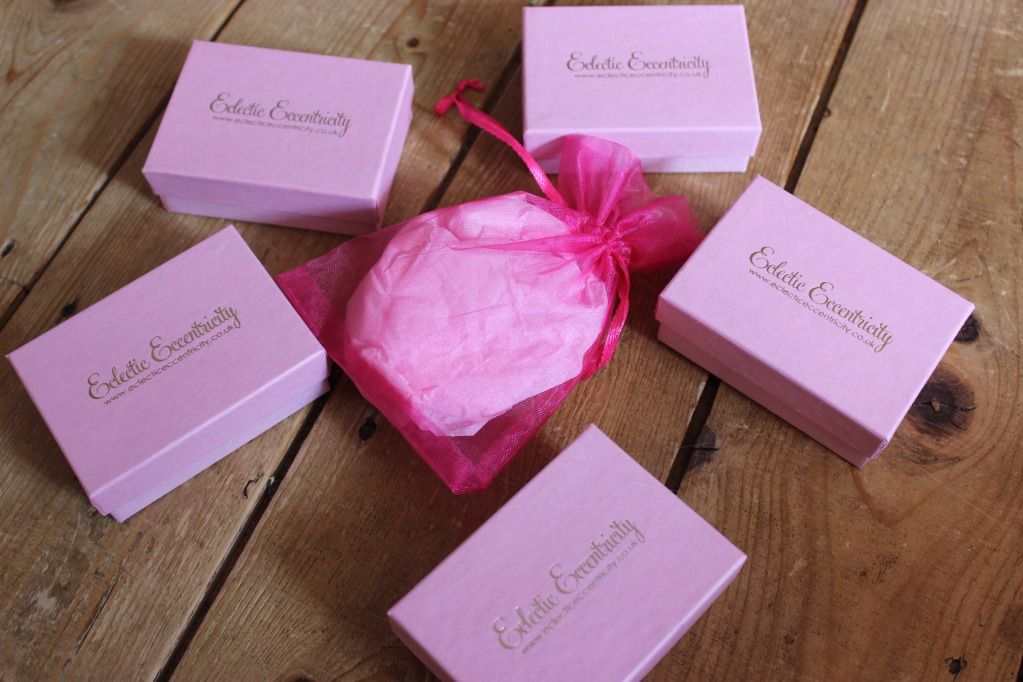 I'm absolutely overwhelmed by all this gorgeous jewellery gifted to me from up and coming brand Eclectic Eccentricity! (A bit of a mouthful, I keep spelling and pronouncing it wrong!) It is all simply beautiful and such amazing quality, I even caught my mum stealing the feather earrings! I actually received one lot a while ago but have taken forever to get round to blogging about them. I have so much going on with my blog right now that sometimes it's hard to keep up and fit things in. I have had to start a blog book to keep track of things! #bloggerproblems
The first photo shows a couple of pieces from their new Geometrics Collection. My favourite piece, the gorgeous necklace, is described as "

Lena, meaning "the bright one", features brass overlapping diamonds, finished with Czech glass firepolished rosebud beads. In stunning shades of pinks, blues and golds, these beads are incredible when they catch the light."
You'll definitely be seeing these pieces in upcoming outfit posts, but I wanted to photograph them all together for one post so you could see how gorgeous they are up close!
Make sure you go and have a little lookie at Eclectic Eccentricity's store, i'm sure there will be something that tickles your fancy!