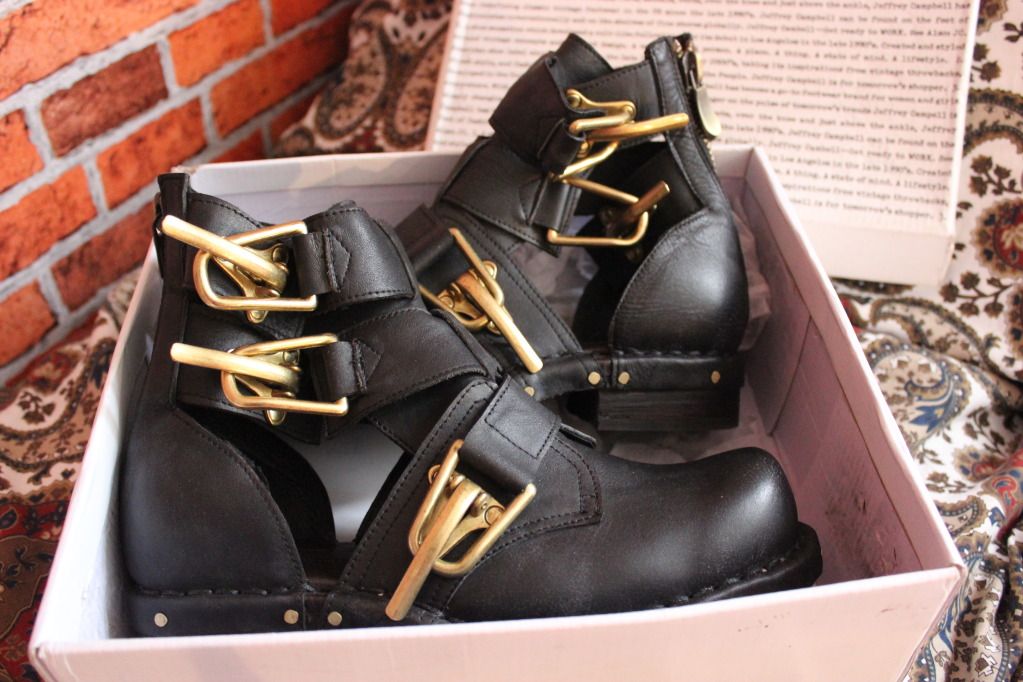 Meet my gorgeous new boots and the newest addition to my Jeffrey Campbell shoe family, the "Past Due" boots. I managed to snap these up for just £115 on eBay, and since they are completely sold out and not available in the UK anyway, I thought that was a pretty good deal. I can't wait for them to become a staple in my Autumn/Winter wardrobe, so you'll definitely be seeing them in lots of upcoming outfit posts! Aren't they gorgeous? I love the gold hardware and think they are absolutely perfect since I wear a lot of gold jewellery, so they will go with a lot of outfits.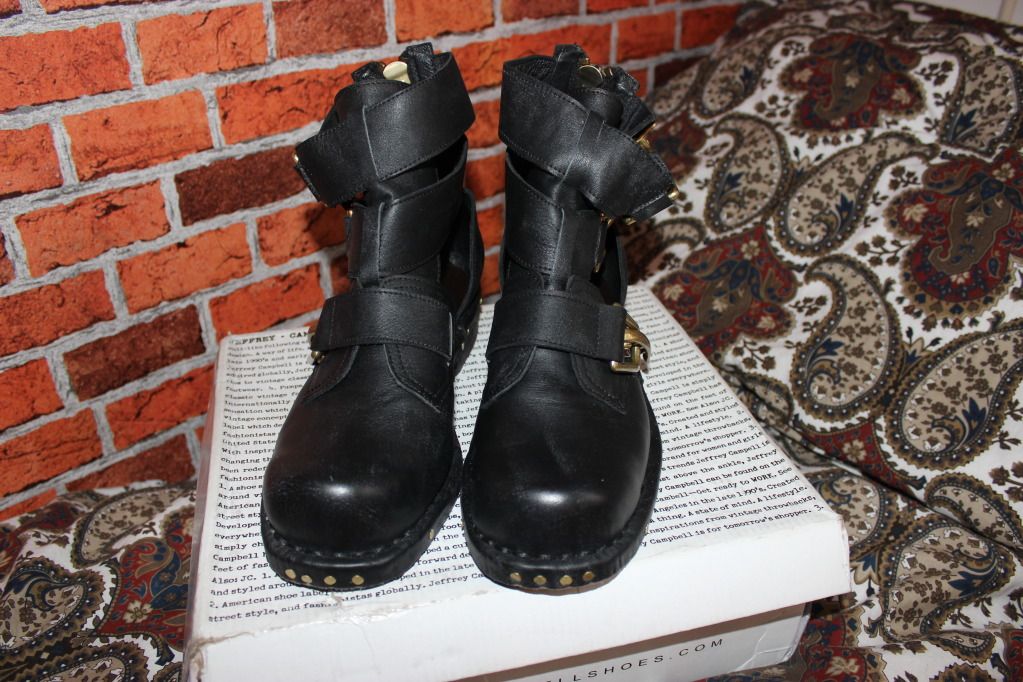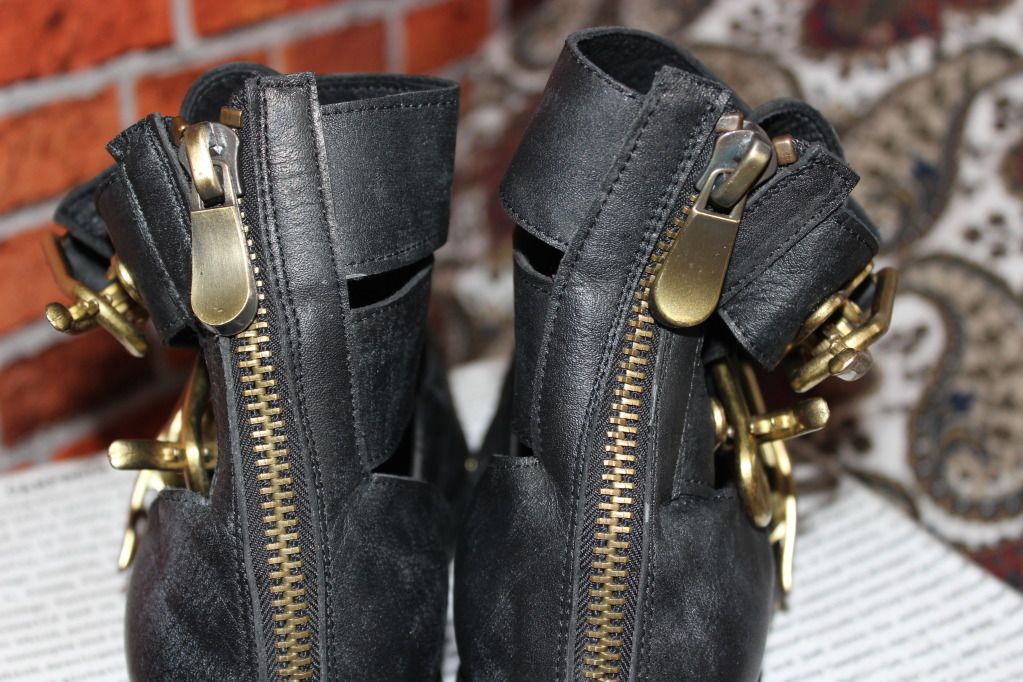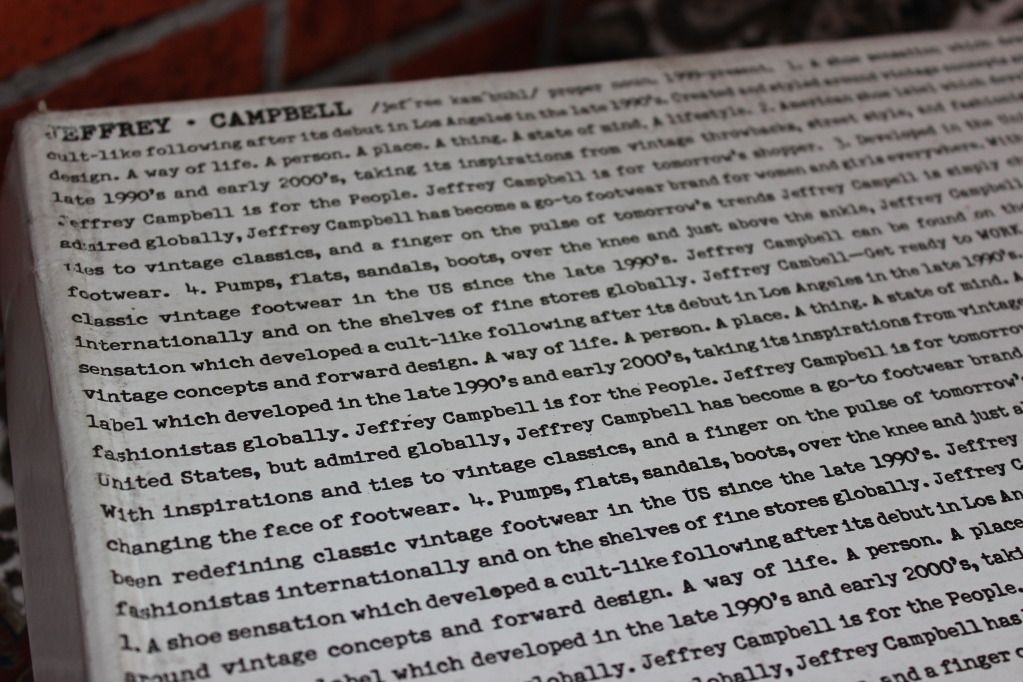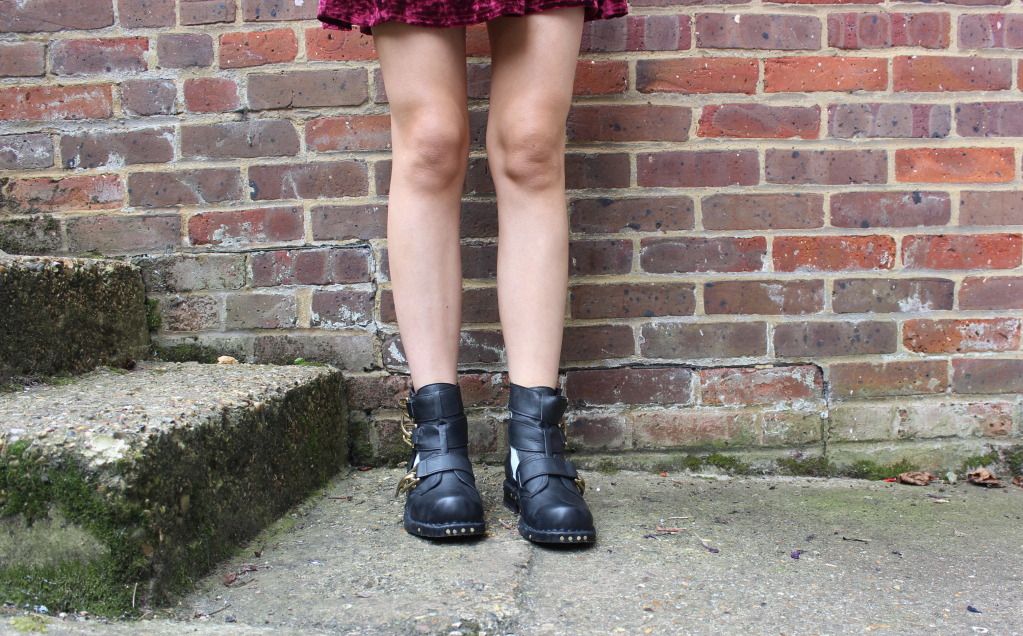 (yes, i'm aware I have earth's nobbliest knees!)
I'll be spending the rest of this afternoon chilling with my fluffy cat, sorting out and photographing stock for
my shop
. I have loooads of gorgeous Autumn/Winter pieces that i'm sure you will love, so keep checking back for those! Tonight i'm cooking homemade curry for me and my boyfriend. I've literally gone mad on Indian food, i've had at least 6 Indian takeaways in 2 weeks... i'm actually addicted!
Love Lucy x
Find LULUTRIXABELLE on:
Twitter // Facebook // Bloglovin // Lookbook // Shop