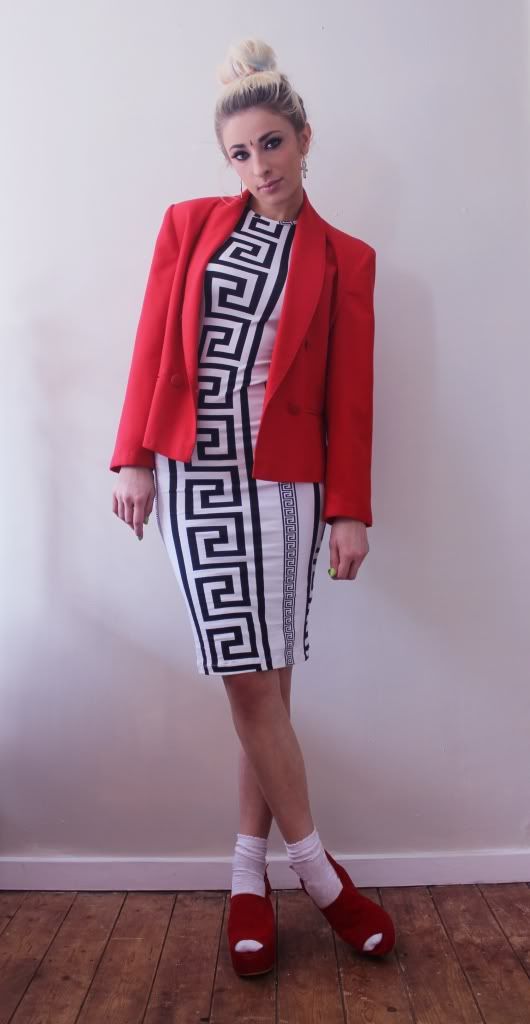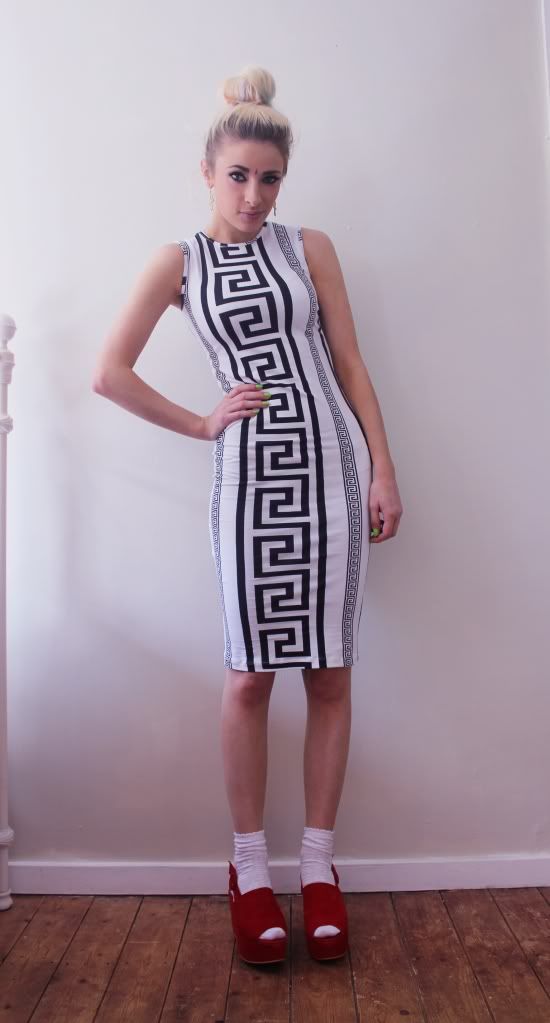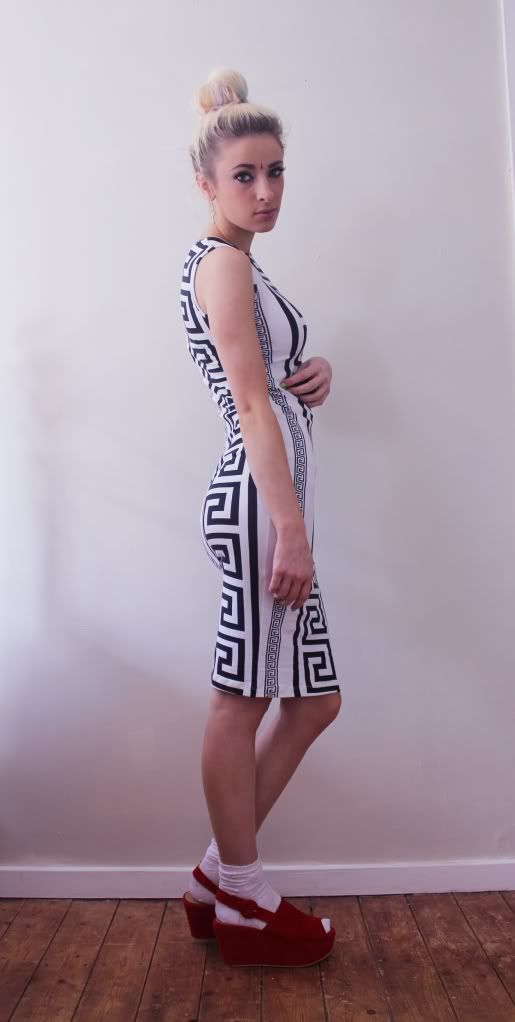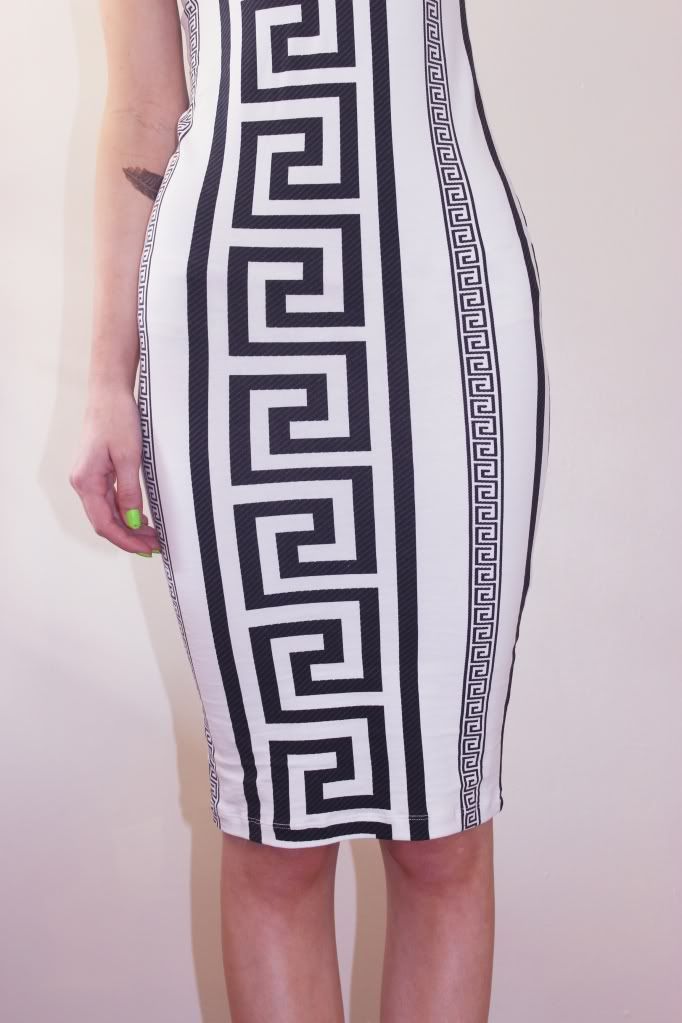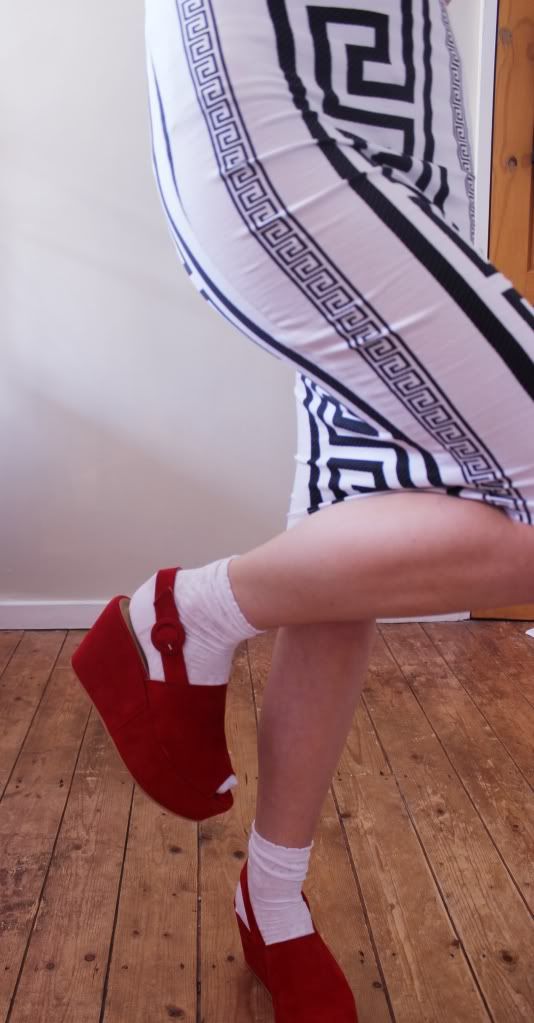 DRESS: ASOS, £22
BLAZER: eBay, £4
SHOES: Office, £43 (minus discount and gift card)
EARRINGS: Topshop, £1.50
I fell in love with this Versace-esque dress I saw on Jessie J on the voice! Anything that resembles a Versace print is perfect in my books! I put this outfit together for my entry for the Office & Look "Win a Trip to Miami" competition showcasing my summer style. To me, this summer is all about bold prints, clashing florals, studded cutoffs, pop colour wedges and fringed kimonos.
I paired the dress with my new red midi wedges which my cute mum treated me to yesterday. Thanks Mummy if you're reading (I know you are!!). I also found my bindis from when I worked at a Bollywood wedding a couple of years ago, it was the most fabulous wedding EVER! I posted a few photos of it a while ago
here
. Kinda inspired by one of my all time favourite bloggers/fashionistas -
Nyane
. Her style is just insane and she always seems to have some kind of fabulous decoration on her head or hair!
I've had lots of lovely little parcels this week! Outfit posts to follow...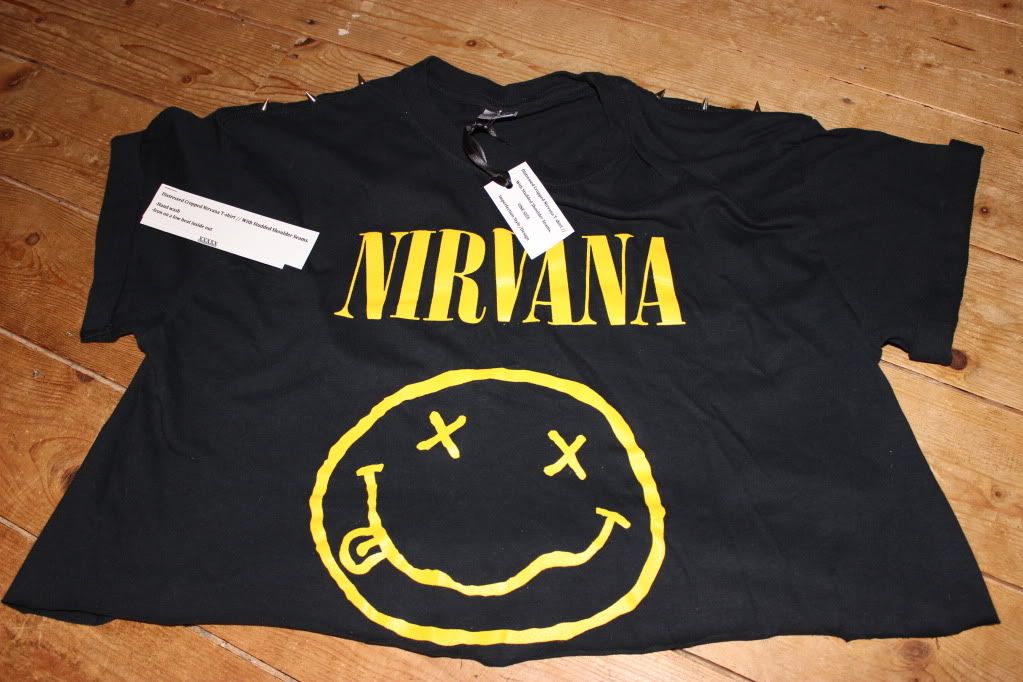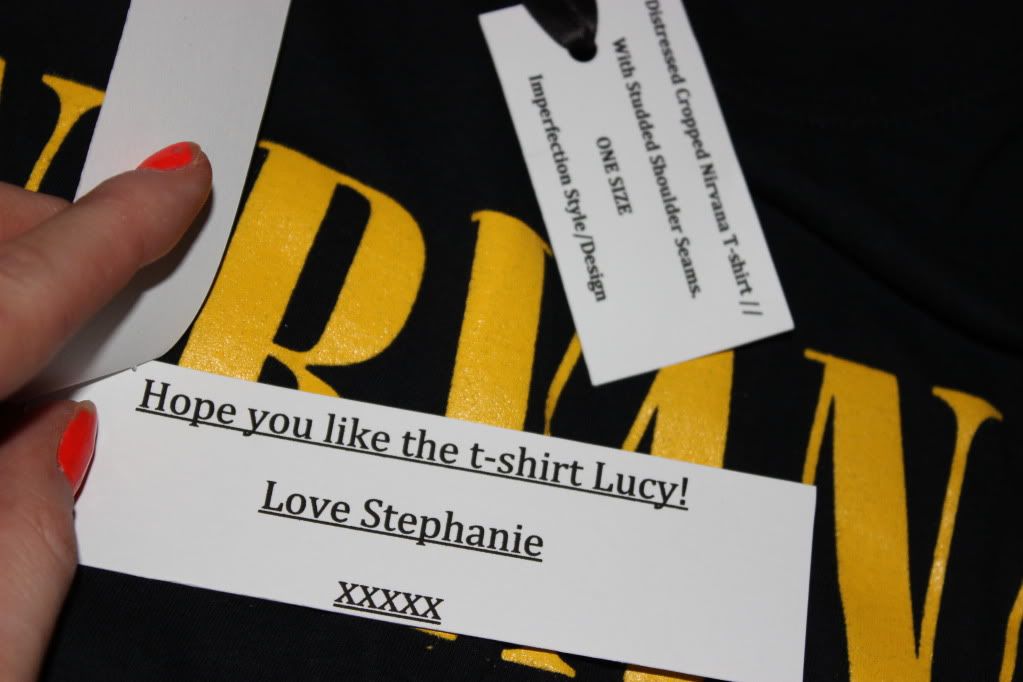 I won
Stephanie's
blog giveaway!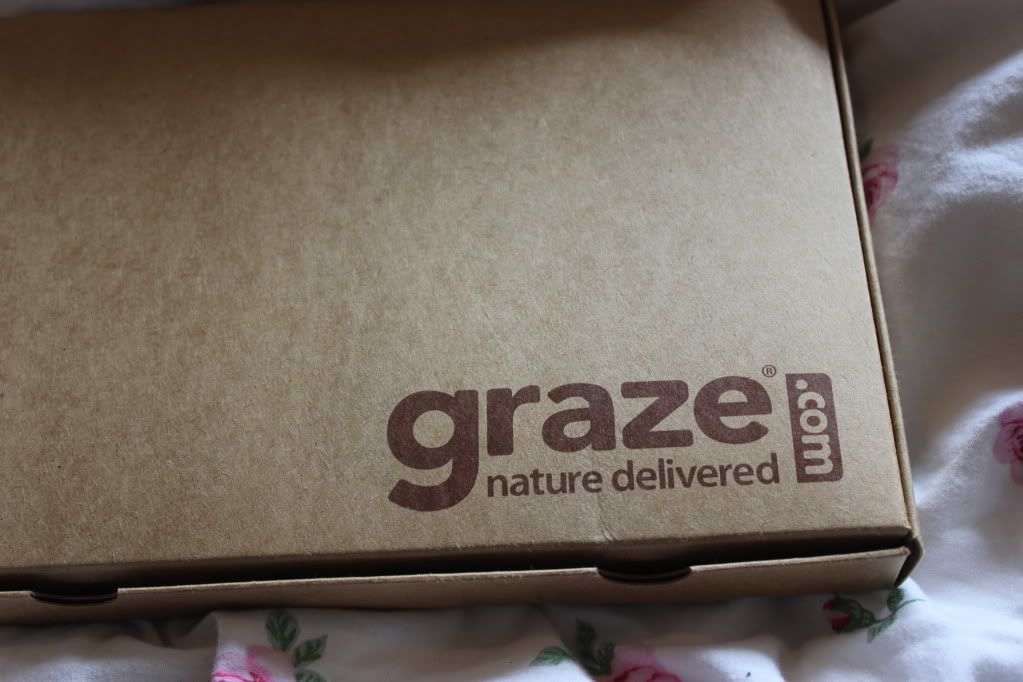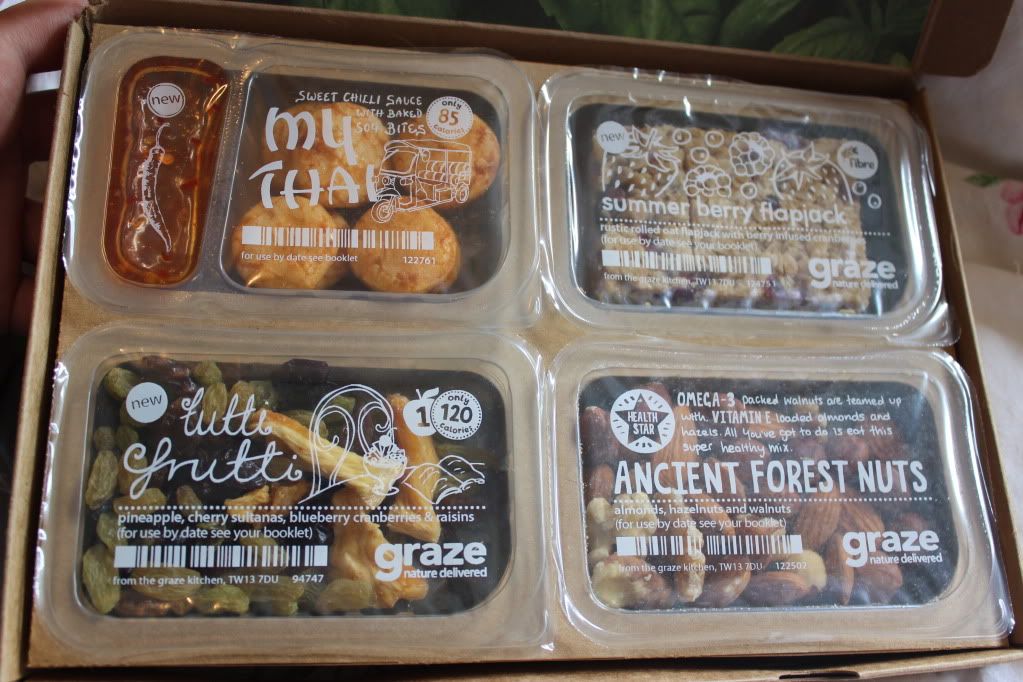 I finally got a Graze box. I have been meaning to for a while and so glad I signed up, the little treat boxes are SO CUTE!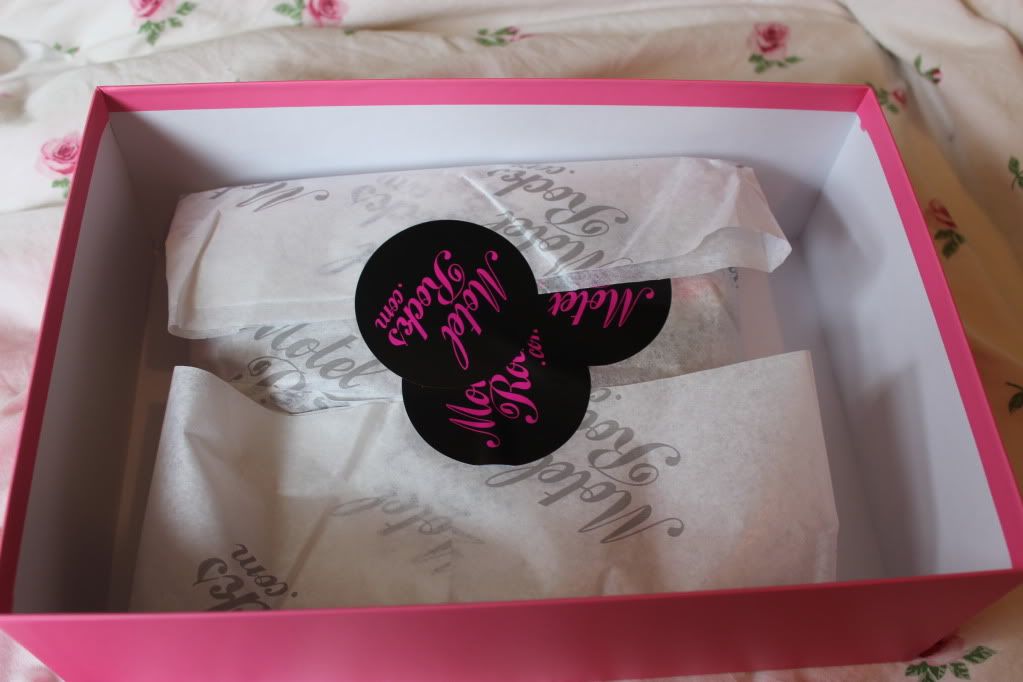 Parcels! My Forever Unique dress and Motel jeans. I get so excited when things are packaged beautifully!
Little Teacup jewellery sent me a couple of fabulous bits. Outfit post featuring these cuties coming this week!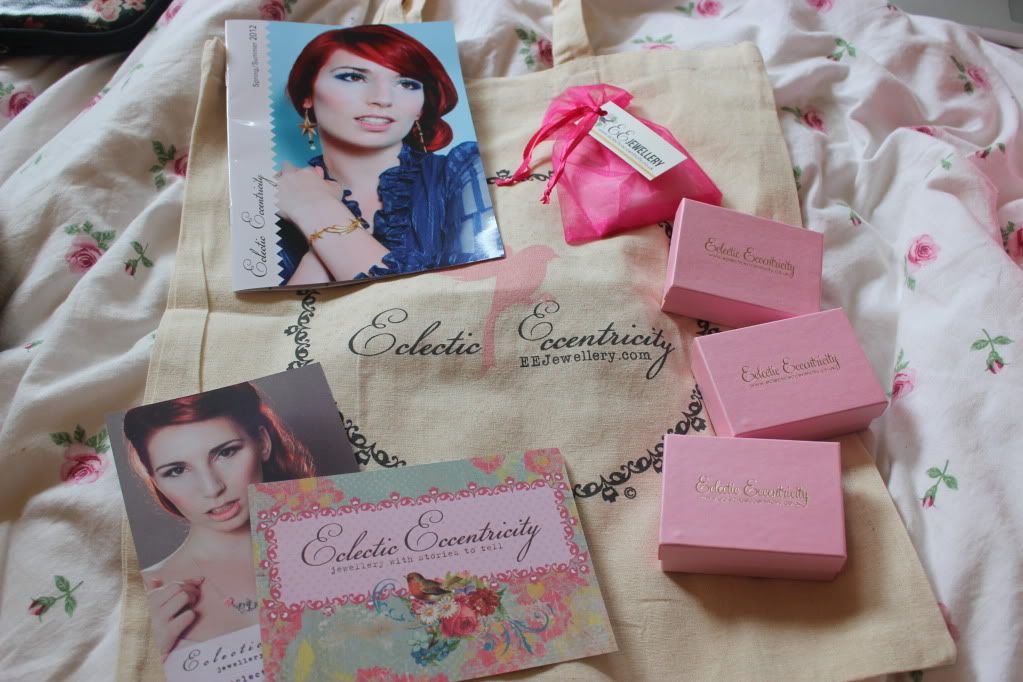 Got another fab little package from
Eclectic Eccentricity
- go check out their website! Love love love my bits, will be featuring them this week!
I have also treated myself to a couple of pairs of new shoes lately. All of my heels are boots, so I thought i'd start buying summer shoes for my holiday. Aswell as these I bought loads of cute pairs of lace/frilly socks to wear with them. I am a lover of the socks and sandals combo ;)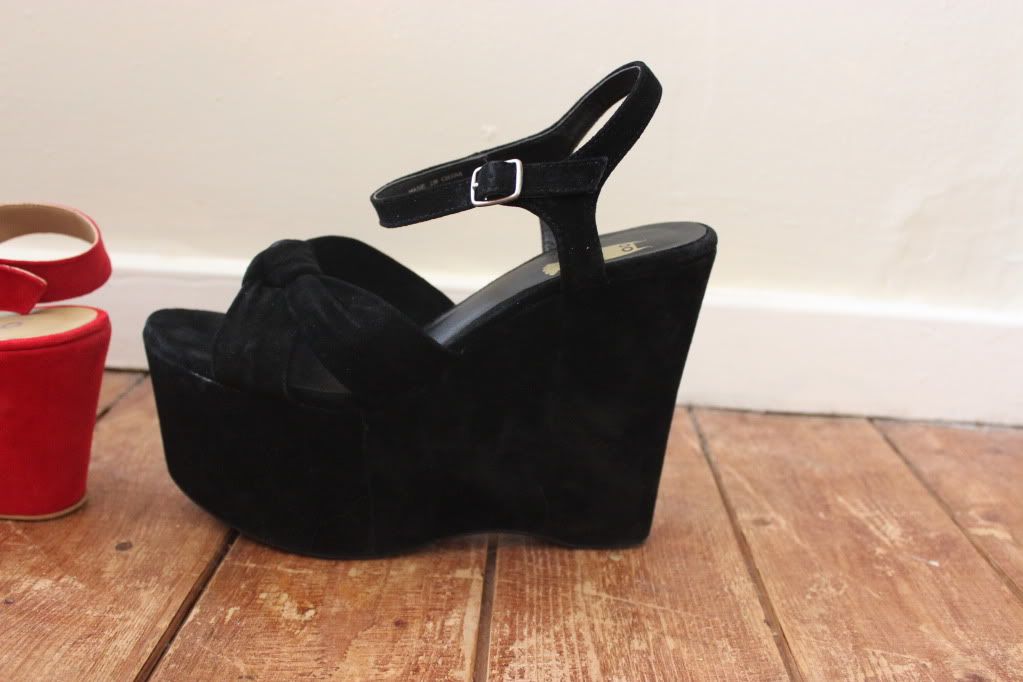 Black wedges - £40, We Who See via Urban Outfitters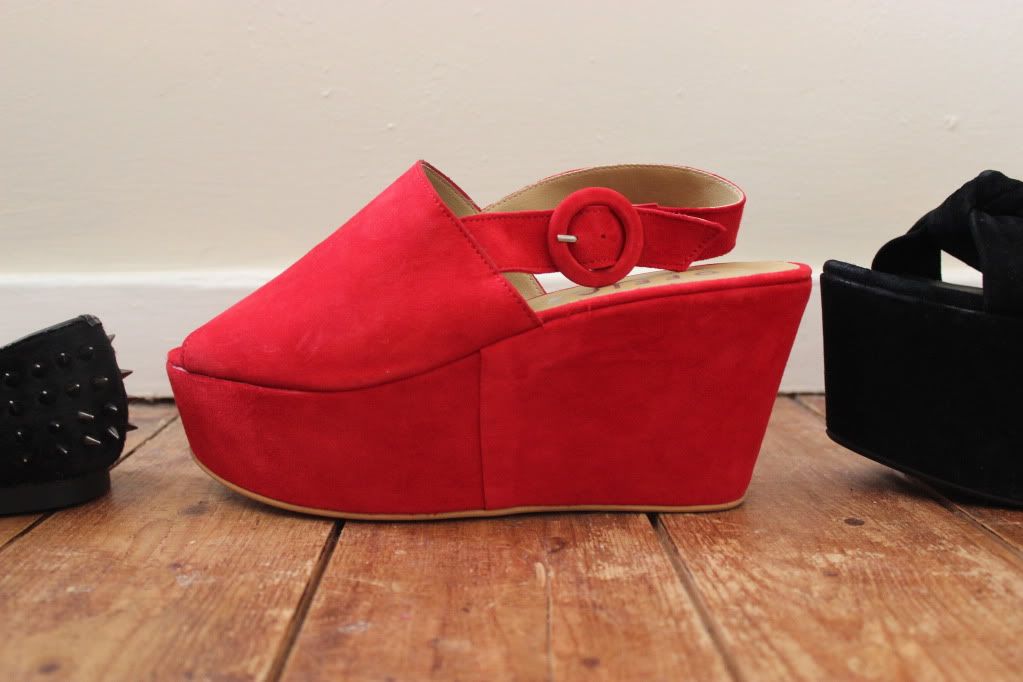 Red suede midi wedges - £68 with £25 off, 10% discount and £5 voucher.
Studded loafers - I have wanted these for SOOOOOO long, but thought they were a bit pricey. However I am so so happy I bought them, even though they are from China they are such good quality and feel really expensive. I used the rest of my credit from my Romwe gift card plus 20% off so they came to about £35 in the end :)
New clothes and shoes make me so incredibly happyyyyyyy.
Love Lucy
xoxo