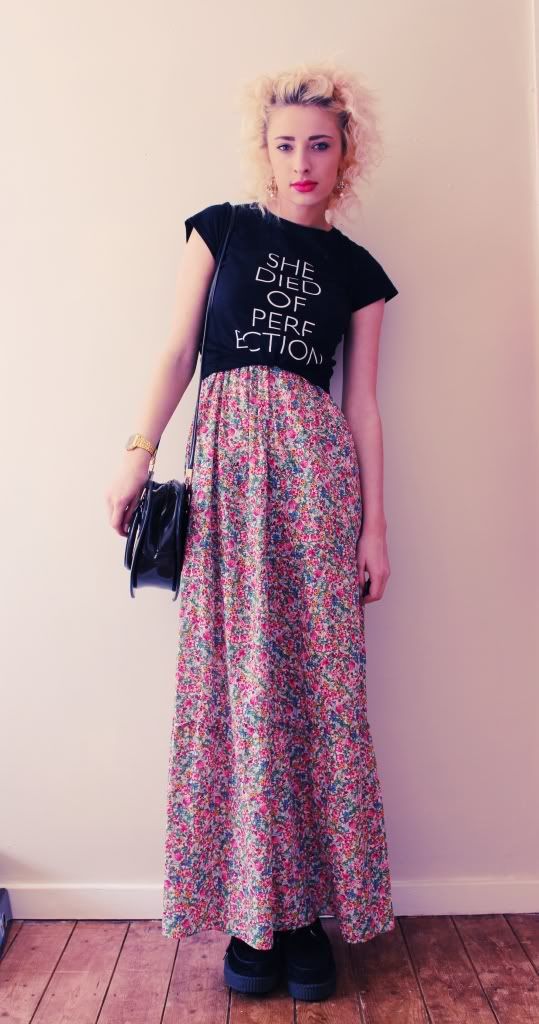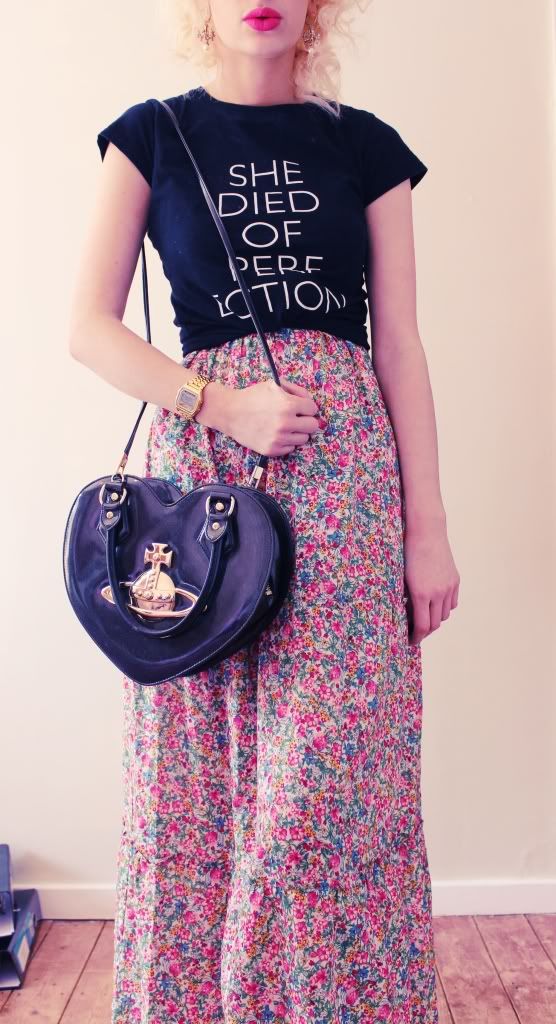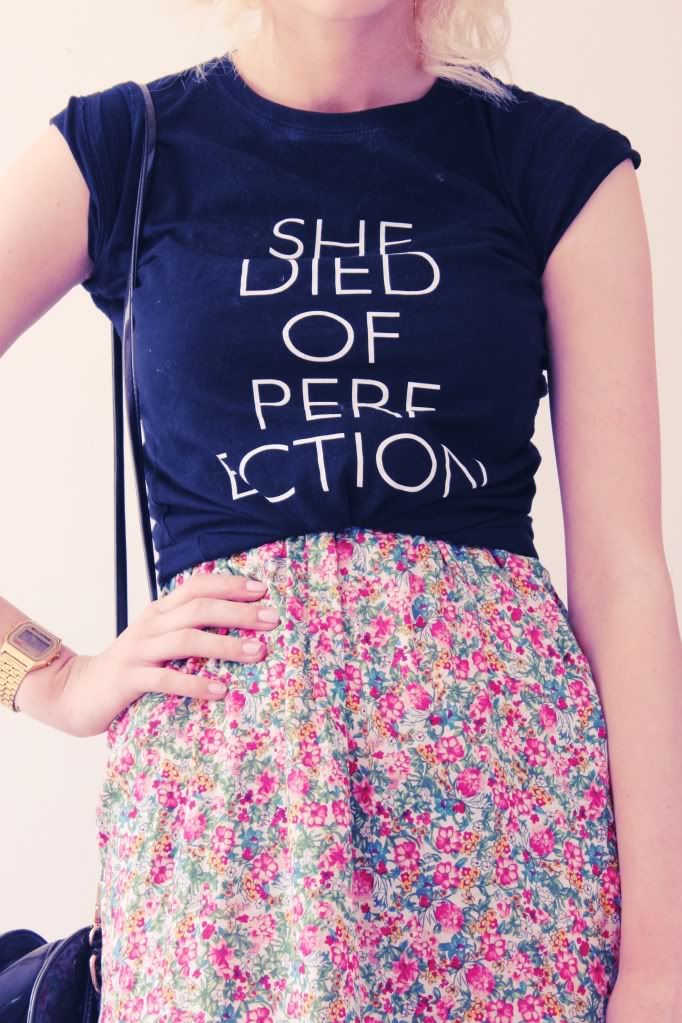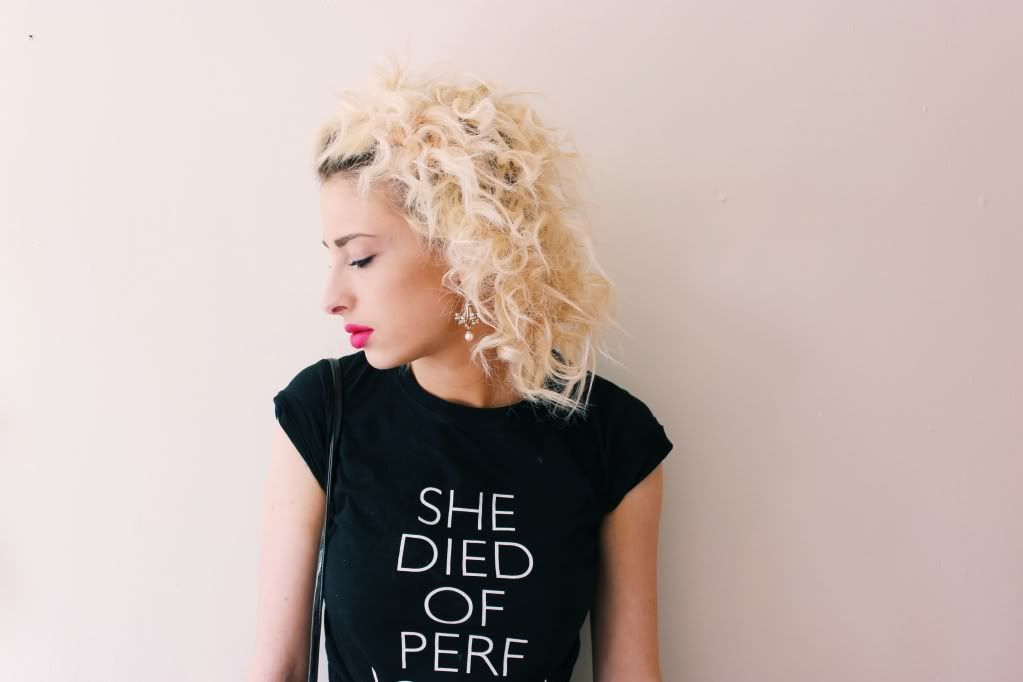 TOP: She Died Of Beauty (.com) - £40
DRESS: Zara - £34.99
SHOES: Office - £85 (gift)
BAG: Vivienne Westwood via eBay - £80
WATCH: Casio via eBay - £5ish
I curled my hair today, I have wanted to for ages - i'm aware it doesn't look great since my hair is so short, but I kept burning myself with the tongs so I just gave up in the end! I really really really wish I had afro hair, or even just curly, I envy so many girls with curly hair!!
I went to my nan's house today after she promised I could go and raid her wardrobe, I love granny clothes, but she dresses more smart and tailored than i'd like. I got a few bits though, including a knitted jumper and a white pleated skirt, so i'm sure you will see them in my outfit posts soon! :)
I probably won't be blogging this weekend, I have a LOT of uni work to do :'( I finish my first year of university (already!!) on 1st May, then I am FREE for 5 months. I really can't believe we have such a long summer holiday!
LOVE LUCY
xoxo
p.s. I probably will blog this weekend, I can't resist.