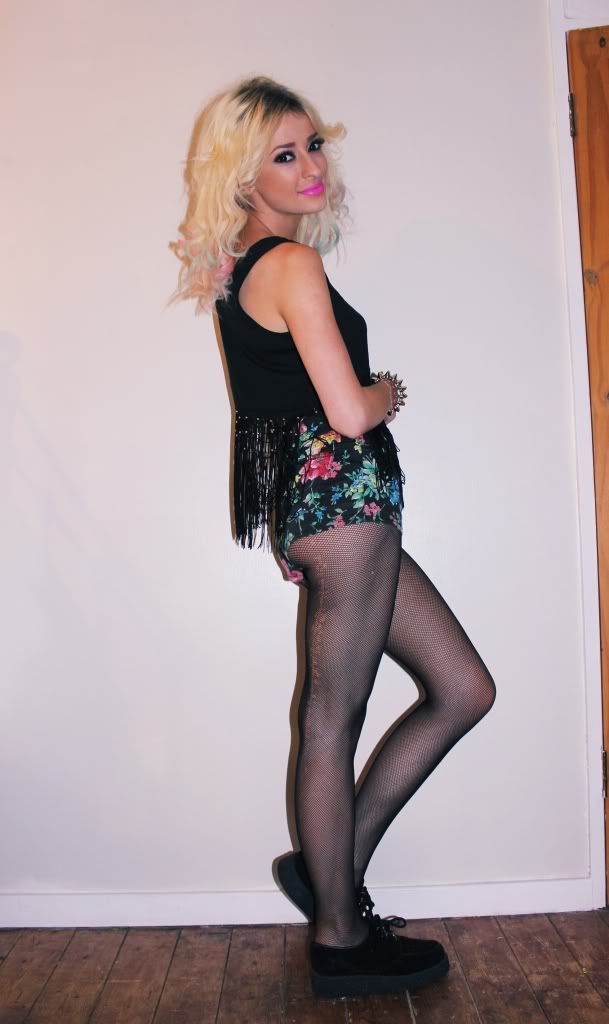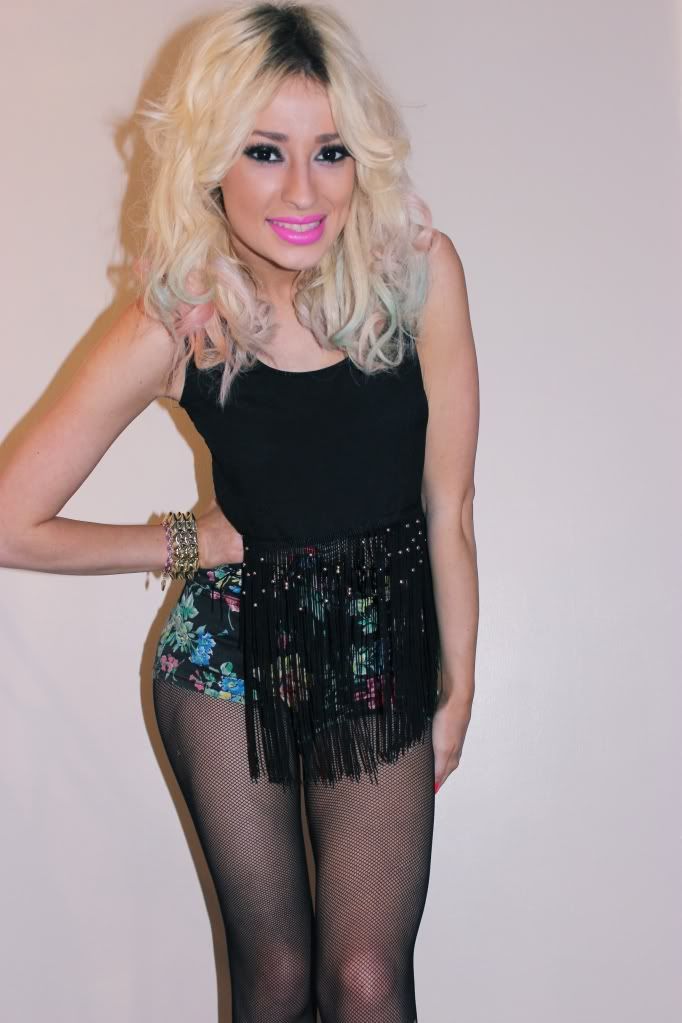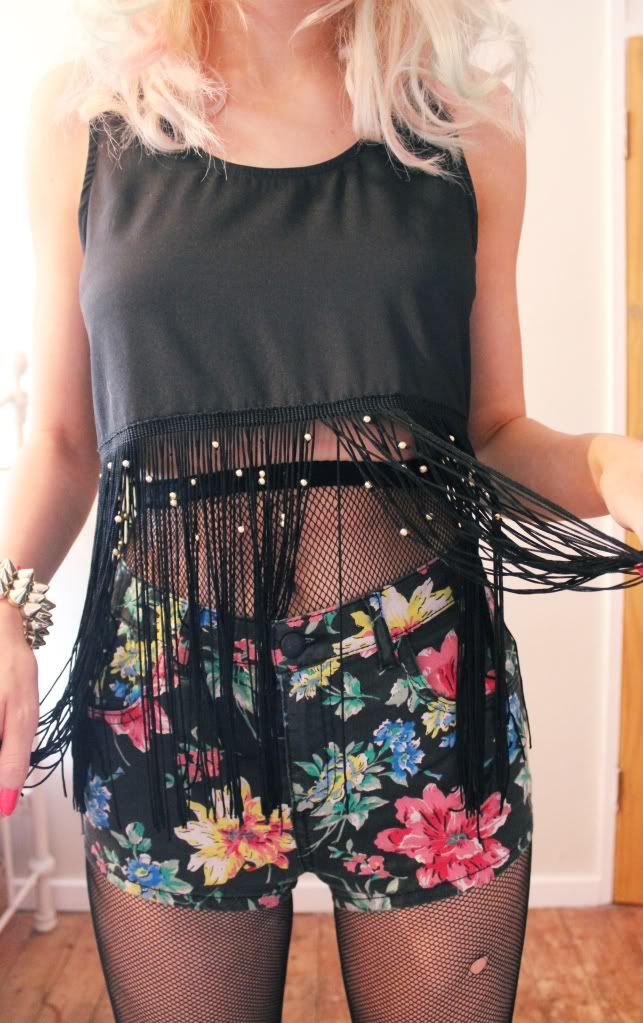 FRINGED TOP: Mink Pink c/o
The Pokey Hat
JUMPER: Nicole Farhi via car boot sale, 50p
SHORTS: Topshop, £34
FISHNETS: Primark, £1.50
SPIKE BRACELET: c/o
Kukee
SHOES: Office, £85
I'm sorry I haven't posted in ages! I've been so busy, but have LOADS of posts lined up (including a giveaway or two!) so i'm sure you will forgive me :)
Had the BEST day on Sunday at Smash!Fest, a local 1 day festival kinda thing. It's usually in this huge pub garden right by my house, but since it has become a much bigger event now, it moved to the grounds of Batchwood Hall, which is a nightclub in an old mansion. In celebration of the Queen's Diamond Jubilee there were hundreds of Queenie faces everywhere! Although it was absolutely pouring down (English weather for you!) we still had such a laugh drinking and dancing allll day/night long.
I spotted these shorts on Rihanna a while back and thought they were really cute. When I was out shopping with two of my girlies I only found them in Topshop, after thinking they were sold out everywhere! I just wish I got a bigger size because my bum cheeks were hanging out all freaking day. But whatevs, I don't care when i'm drunk. Rihanna has always been one of my biggest style icons and the thing I love most about her is how she can pull off any look. People bitch about it but I absolutely love it, as I like to mix up my wardrobe with lots of different styles myself. I paired the shorts with a similar jumper to hers and of course a pair of fishnet tights.
I don't really post many photos of my friends on here but thought I would introduce you to a few of my faveys :)
Naughty Queenie
Ashlee, Amber, Lisa, Carla, Yalda and me (and Queenies head)
Me and one of my besties Lisa :)
Me and Yaldzzz
Hope you all had a fabulous weekend and celebrated the Diamond Joobs in style!
LOVE LUCY
xoxo