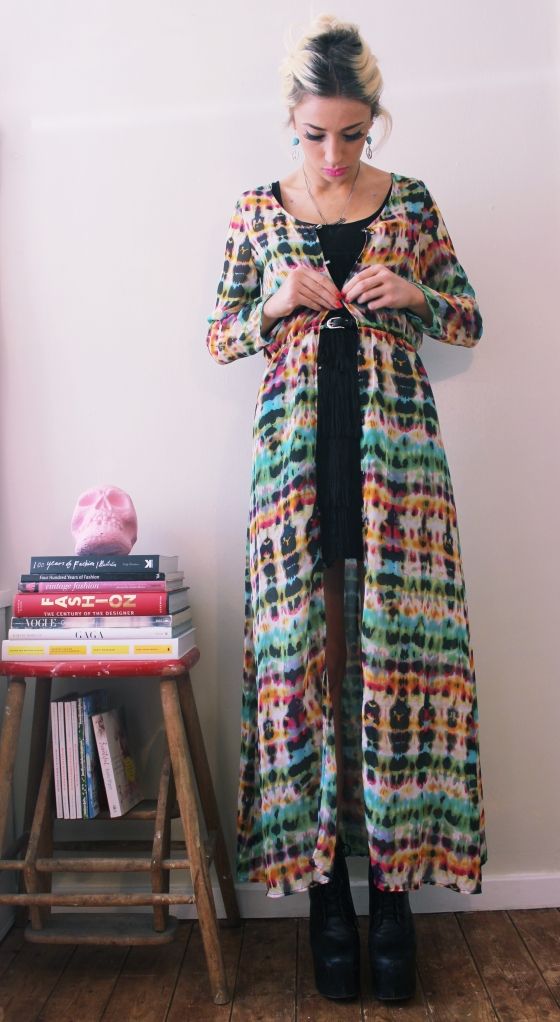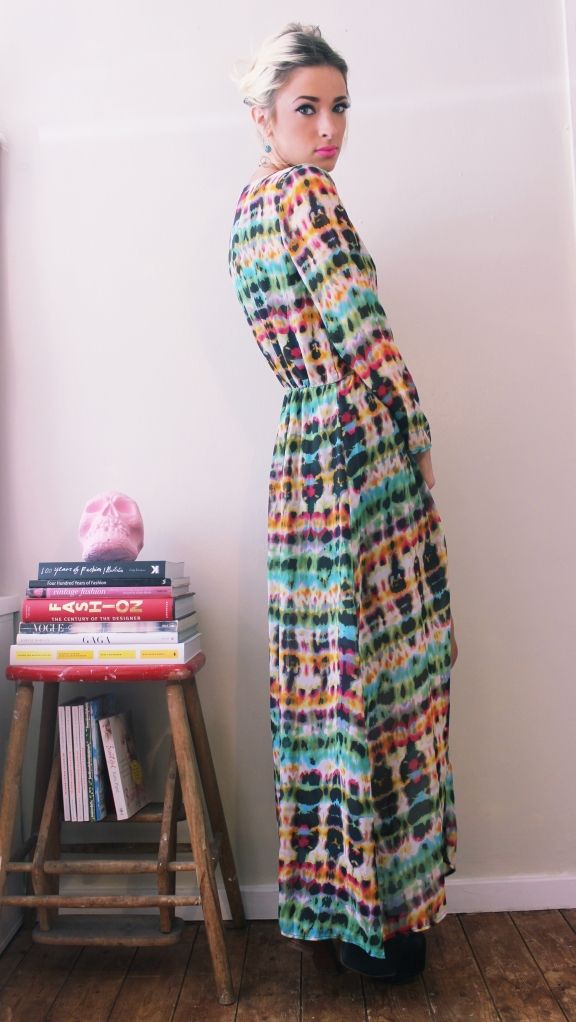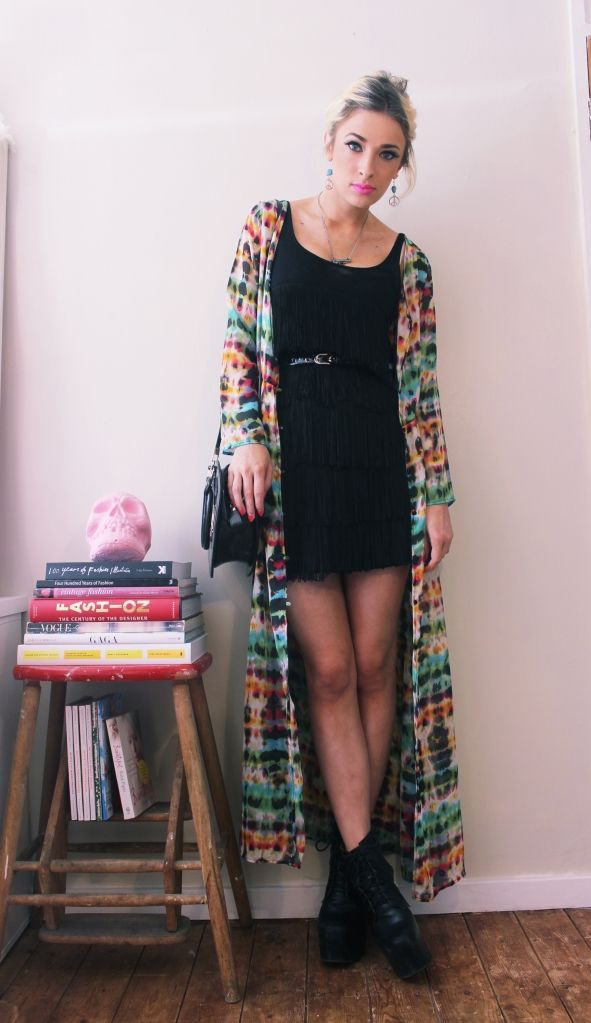 FRINGED DRESS: Topshop via charity shop, £4
TIE DYE MAXI DRESS: Zara via eBay, £30
SHOES: Jeffrey Campbell via eBay, £120
BAG: Vivienne Westwood via eBay, £80
GUN NECKLACE: eBay, £1
EARRINGS: c/o
Empty Casket
I am absolutely in love with my new dress! This was actually the beauty I had planned to wear to Blogger's Boutique, but just my luck when I went back to buy it, it was sold out. However fate knew that I love a bargain, and I picked a brand new one up for £10 cheaper on eBay a week ago :) I absolutely adore it and can't wait to wear it on holiday over a bikini!
I'm gradually collecting new furniture for my room, I went from shabby chic tiny box room to all white master bedroom, thanks to my cute parents who let me swap! I've given my French Louis style furniture to my mum and i'm going for more modern, clean white furniture now. I'm off to Ikea this week (fave place ever!) to get my new shelves, so once everything is sorted I might do a little room tour post or video if anyone is interested? For now here is a pic of the bits and bobs on my new desk :) Most of the bits are collected from car boot sales over the years.
VINTAGE FLORAL TIN: Bootsale, 50p
FRAME: Bootsale, £1
GLASS ITEMS: Bootsale, 50p each
CAKE STAND: Bootsale 50p
JEWELLERY STAND: New Look, £2.99
WALL HEART PHOTO HOLDER: Bootsale, £2
I received the cutest little package last week from the lovely peeps at
Empty Casket
. You simply MUST go check out their website, they make the coolest, grungiest jewellery with skulls, peace signs, evil eyes, crosses, spikes and more.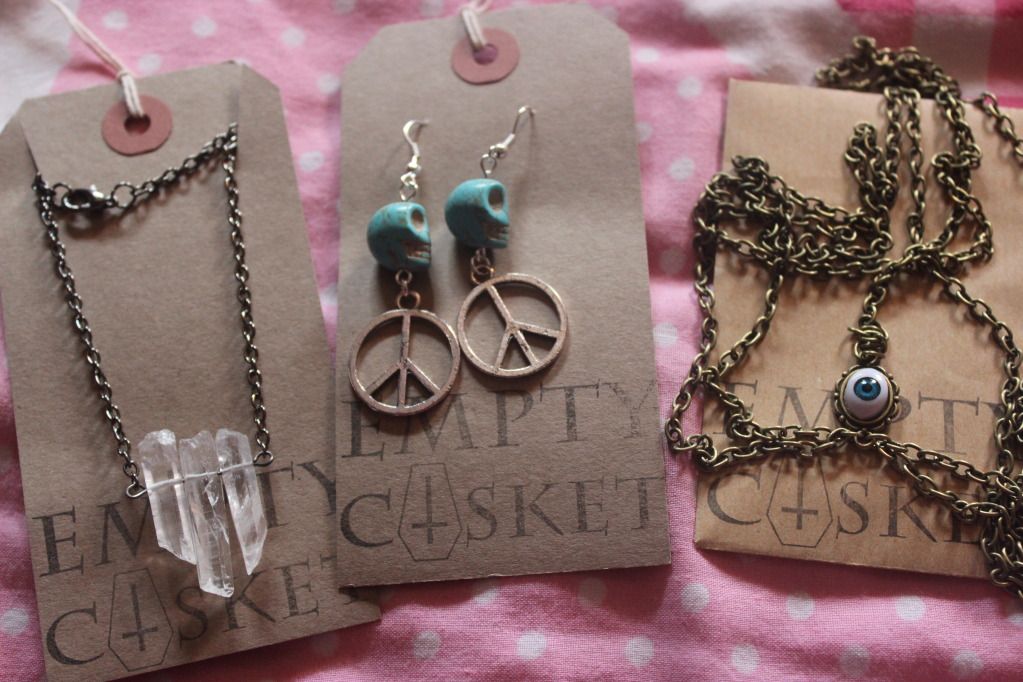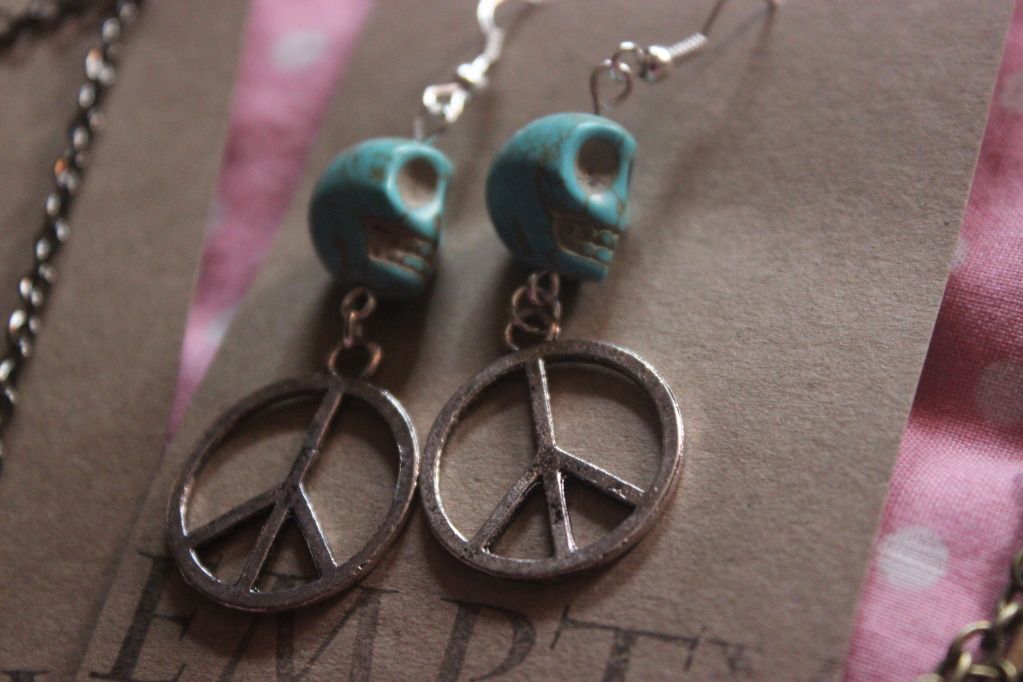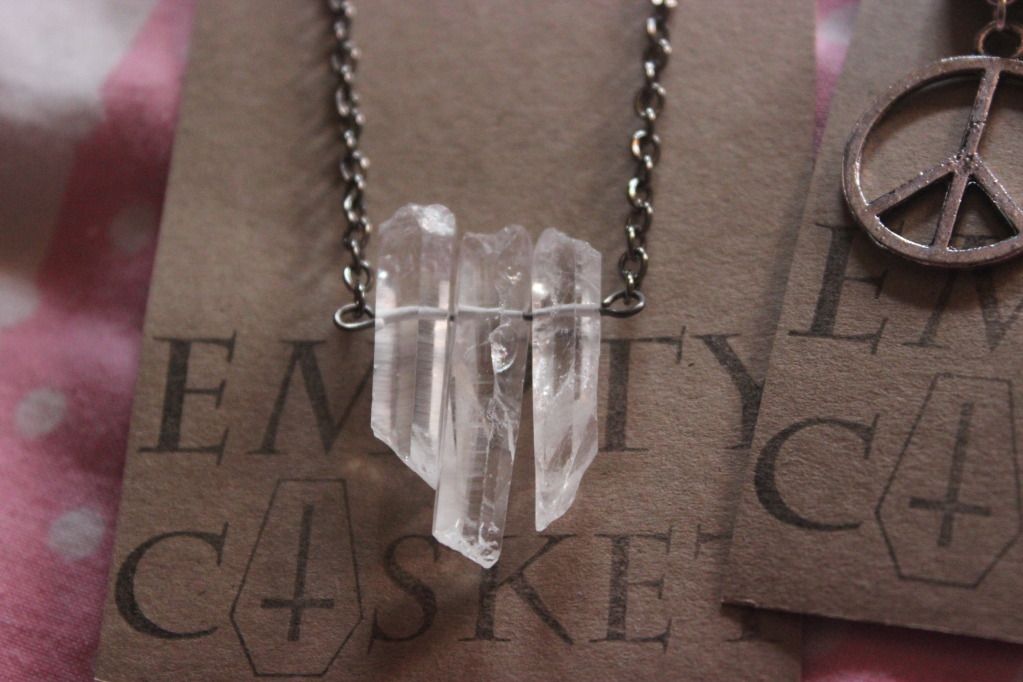 They are such amazing quality, and so different to anything else i've seen. I will be featuring the rest in outfits soon :)
LOVE LUCY
xoxo